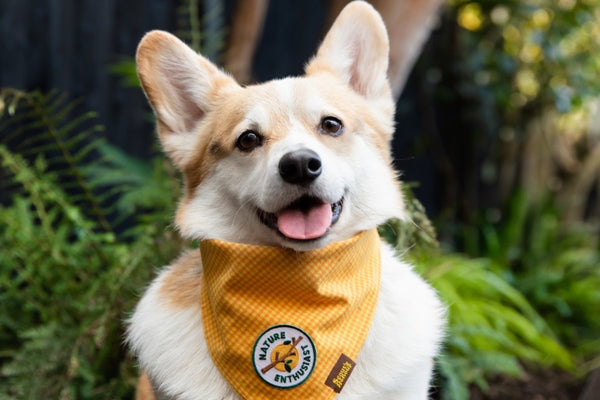 Dog patches - gifts for your furry friends.
We love personalising our backpacks and jackets with embroidered patches to give them a unique style.
Why should your dog not be able to do the same?
We've got an amazing collection of woven patches by Scout's Honour which are all designed especially for your furry friends.
Where to wear them?
Some people like to put these patches on their dog's neckerchief or bandanna. Or you can attach them to their blanket, dog bed or harness.
How to attach dog patches
The Scout's Honour patches for pets are iron-on.
Set your iron to a hot setting
Place your badge in the desired position and cover with a thin cloth
Iron both sides with firm pressure for 30-40 seconds
If you want to make sure the badge is extra hard-wearing you can stitch the corners down too.
But what about my cat?
Don't worry! We have patches for cats too, and we've even had customers buy patches for their pet rabbits and hamsters too!
---