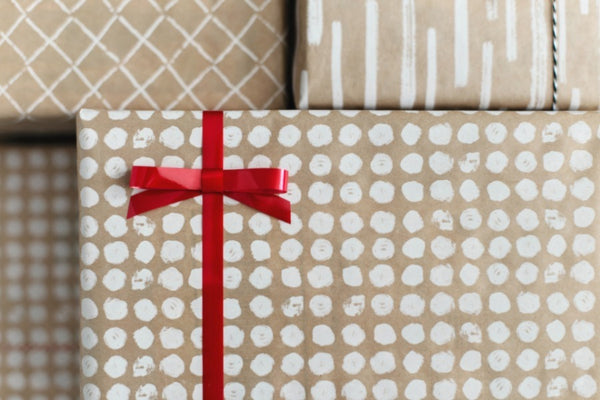 Five tips for buying art as a gift for someone else.
When it comes to buying gifts, it is always more meaningful to avoid the generic – but also more daunting! Unlike a bottle of wine or a toiletry gift set, a thoughtfully chosen print makes a special present that will bring joy to your loved one every day for years to come. Choosing artwork for someone else needn't be intimidating, just follow our five simple steps to buying art as a gift for someone else!
1. Think about their style and home décor.
When buying art for someone else, it's time to put your own taste aside (no matter how impeccable it is!). Think about your friend or family-member's house and decorating style. What kind of artworks do they already own? How is their home decorated, are they into mid-century modern or maximalism? Do they like bright and busy prints or is their vibe more understated minimalism? While you needn't match their style exactly, the artwork you choose should complement their home and taste. What is the colour palette of their rooms? Try to imagine the artwork in situ – you could choose to match the palette tones or be bold and colour clash.
Climb that goddam mountain - Jack Keroac
2. What are their interests?
A good starting point when it comes to choosing artwork as a gift is to think about the recipient's interests and passions. A tranquil lake scene will inspire a wild swimmer, paddle boarder or kayaker just as a mountain scene will spark joy in hikers, mountain bikers and fell runners. Place is also very powerful when it comes to evoking memories, whether it's a particular mountain that they have just climbed or a love of an area, such as the Lake District or Yorkshire. For cooks and food lovers, think of prints of ingredients or vintage food labels, whereas for gardeners beautiful botanical prints of flowers or vegetables could be the perfect gift. If you are buying a print for new parents to hang in a nursery, think of a fun print that the baby can grow with and that they will also be able to enjoy when they are older.
Growing a Garden is a Beautiful and Radical Act
3. Make it meaningful.
An artwork is a really personal and special gift – after all, it is going to be hanging in their home where they will look at it every day! If you see something that you think they will really love, go with your heart. Remember that one of the reasons why an artwork is such a special gift is that you have put in the time and effort to buy something personal and meaningful.
4. Go big or go small?
Think about the recipient's home and how much free wall space they have. Smaller artworks are more versatile as they can fit in more spaces and be placed more easily alongside existing artworks. Smaller prints also make a great affordable gift – especially A4 and mini prints. However, if your loved one has lots of bare walls to fill (maybe they have just moved house) then a bigger statement piece could be a good choice.
5. Framed or unframed?
The beauty of giving a framed print as a gift is that your loved one can unwrap it and hang it straight on their wall – no faffing around or extra expense of taking it to a frame shop.
Print gift inspiration
Is your loved one outdoorsy, crafty, a food lover or an animal lover? Whether they are a wild swimmer or a hiker, a print makes a memorable gift. Here is some art-buying inspo…
Prints for nature lovers
Prints for wild swimmers
Prints for food lovers