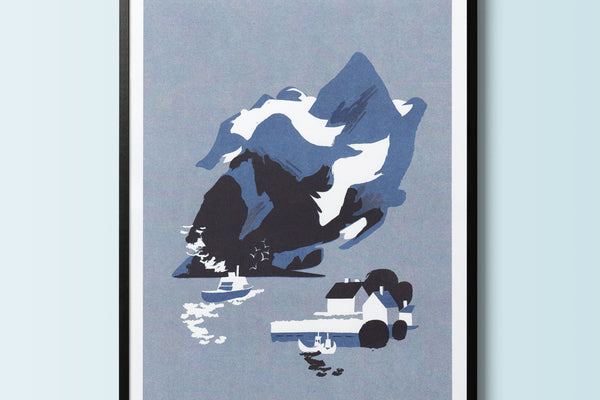 What are Riso Prints?
We love Riso! An eco-friendly printing process that produces amazing warmth and texture with each print. 
Risograph Printing for Beginners.
Riso prints are made using a Risograph - a machine developed in Japan during the 1980s. The Risograph looks a lot like a large photocopier but the process is in fact very similar to screen printing. Ink is pushed through a custom stencil using a rotating drum. Once one colour has been printed, a second colour can be applied by repeating the process and so on. By using different coloured inks, paper stock and layering techniques, you can produce effects unique to Riso.
Riso is much more environmentally friendly that other printing methods. Riso ink is made from soy or rice oils and the machine is super power efficient. 
Perfectly imperfect.
The Risograph was originally designed for schools and offices primarily as a document duplicator. Since then, it has been increasingly embraced by artists and printmakers. 
Riso printing provides each print with its own own warmth and texture. Small mis-registrations and texture differences between prints adds to the charm and means each print is one of a kind. 
Our Riso Collection.
We think Riso perfectly compliments our main themes of nature, travel and adventure. Our collection of Riso prints features work from a wide-range of independent artists and illustrators. We cannot pick favourites - we love them all!